Skip to product information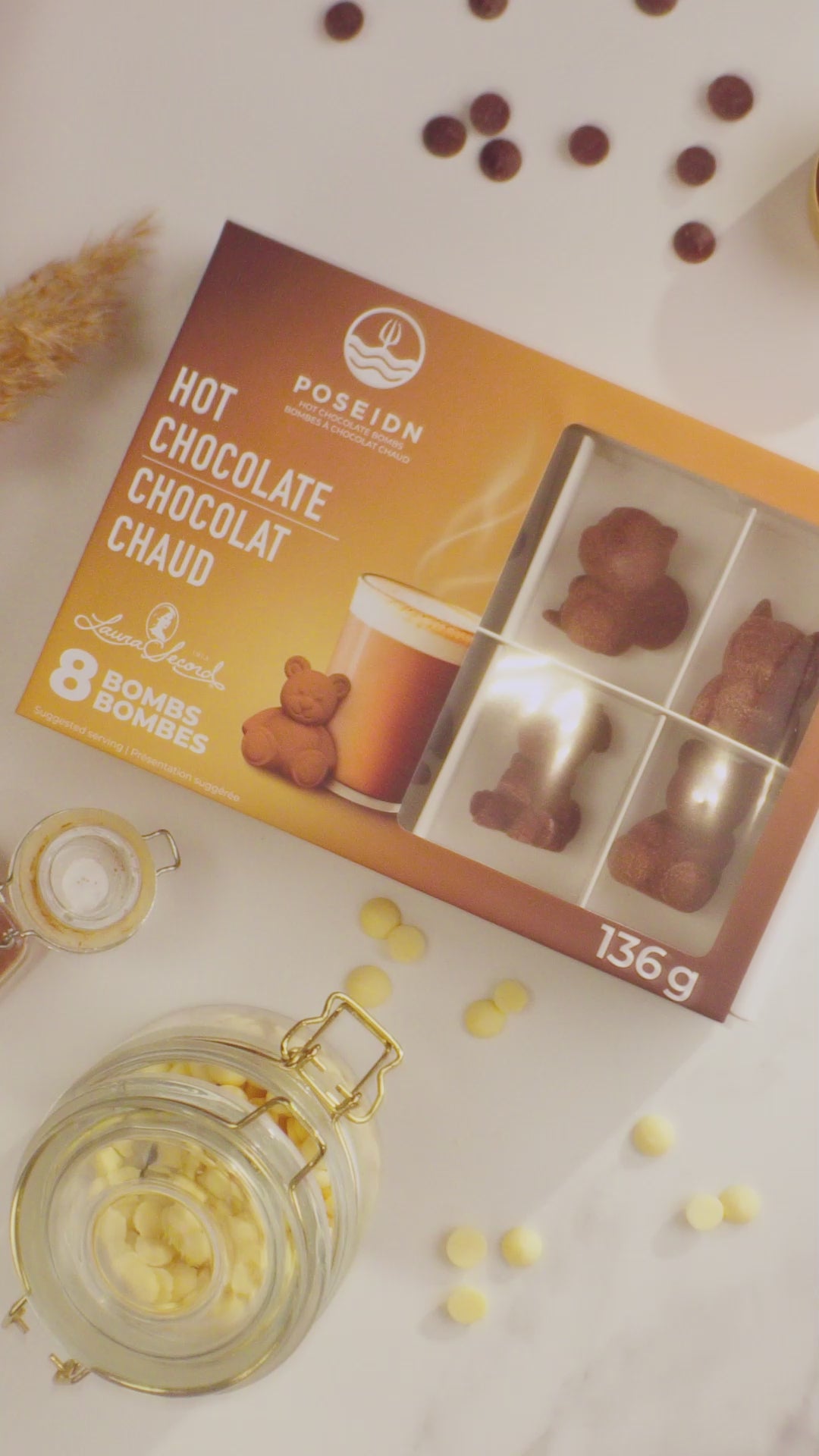 Hot Chocolate Variety Pack
Box of 8 Hot Chocolate Bombs
Regular price
$48.00
/Pack
Sale price
$48.00
Unbox a world of cozy indulgence with our charming and delectable Hot Chocolate Bombs. Each box is a treasure trove of delightful shapes and mouthwatering flavours, carefully crafted from the finest natural ingredients to elevate your hot cocoa experience to new heights. The box contains 8 Hot cocoa Bombs in a beautiful gift box.
Original
Cocoa
French Vanilla
Vanilla

Cocoa
Orange
Cocoa

Orange
Caramel
Caramel

Cocoa
Maple
Maple

Cocoa
Mint
Mint

Cocoa
Dulce De Leche
Cocoa

Dulce De Leche
Every ingredient is carefully selected to give the best results possible.
Sourced from ingredients that are vegan, nut-free, gluten-free and a lot more!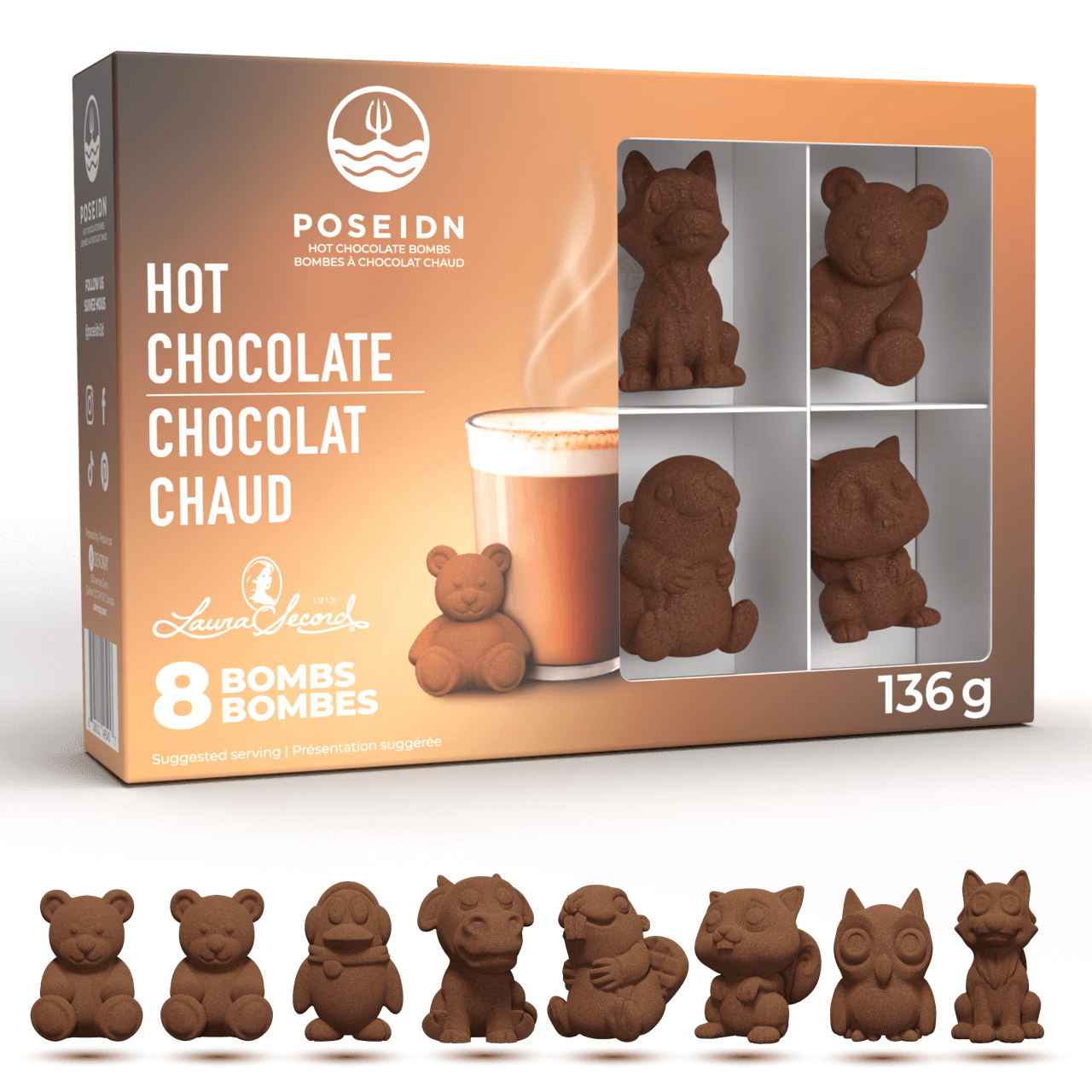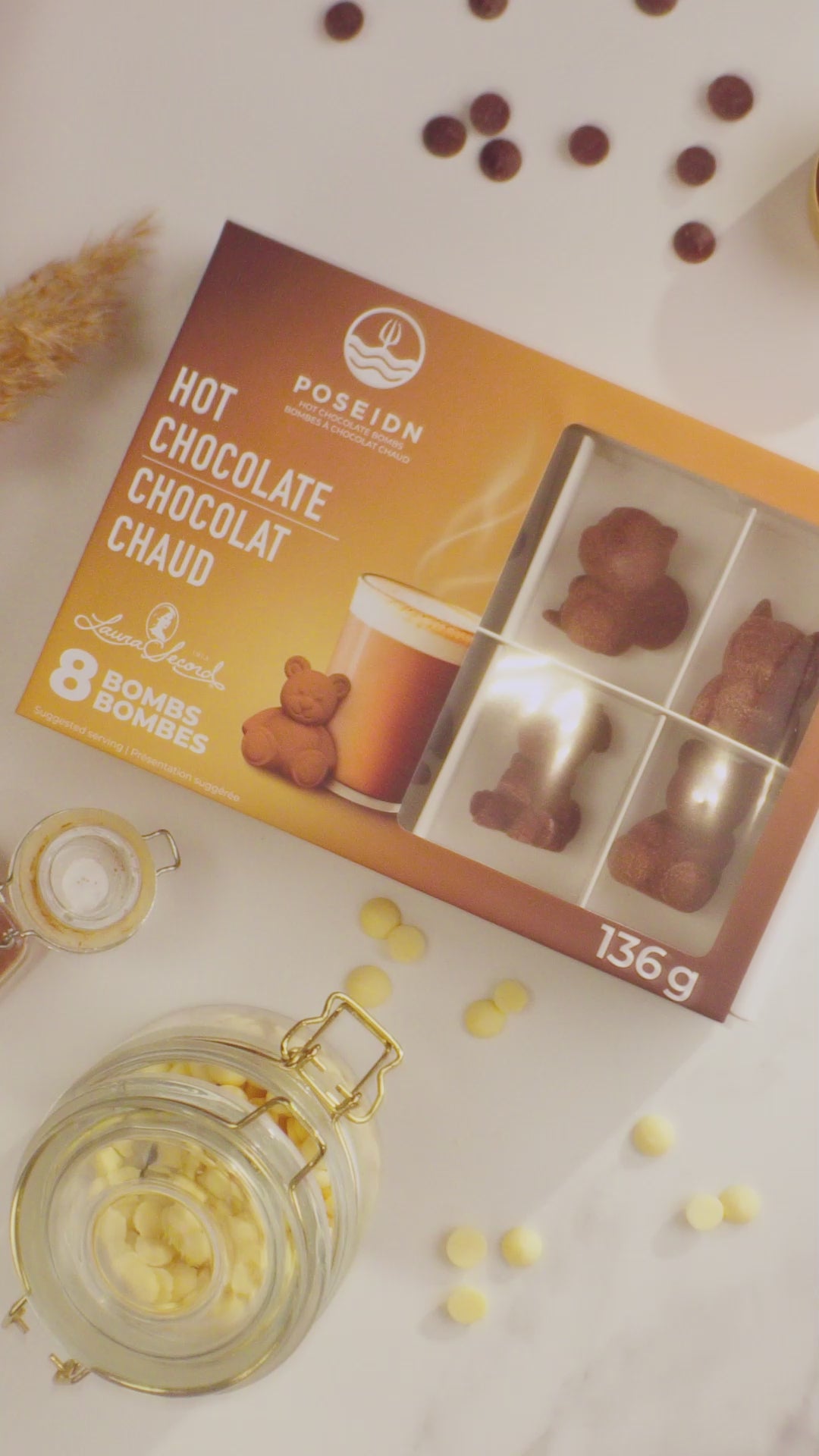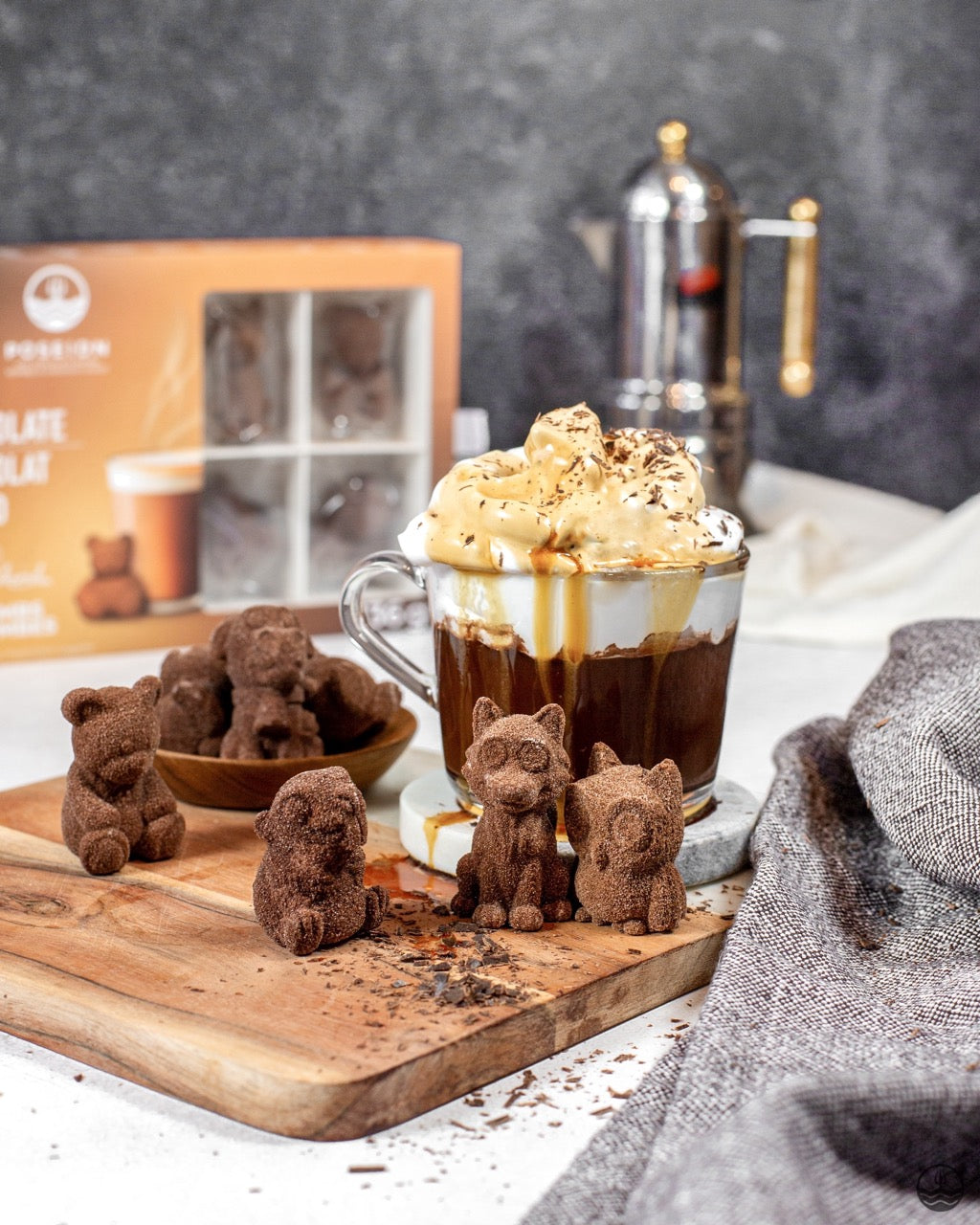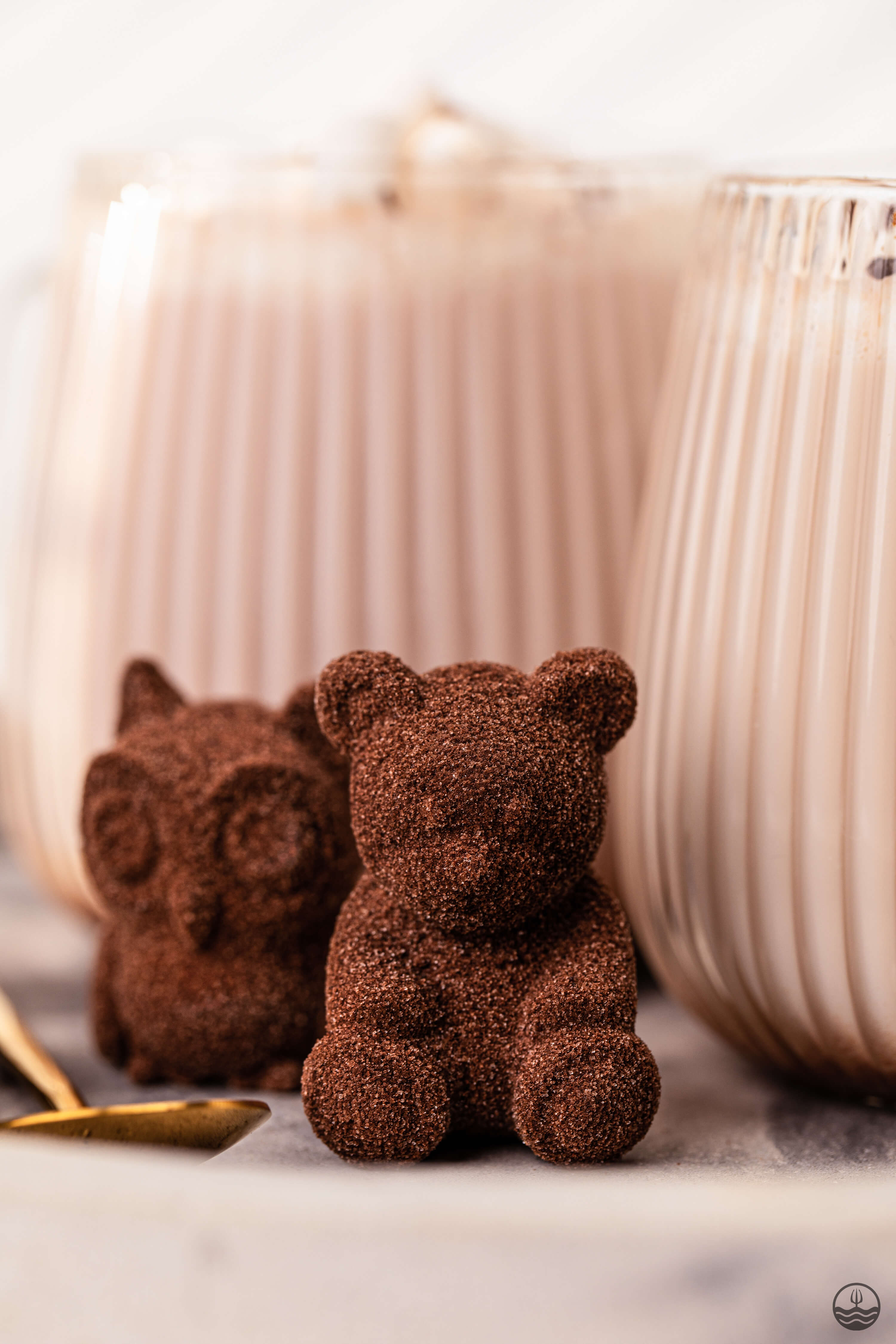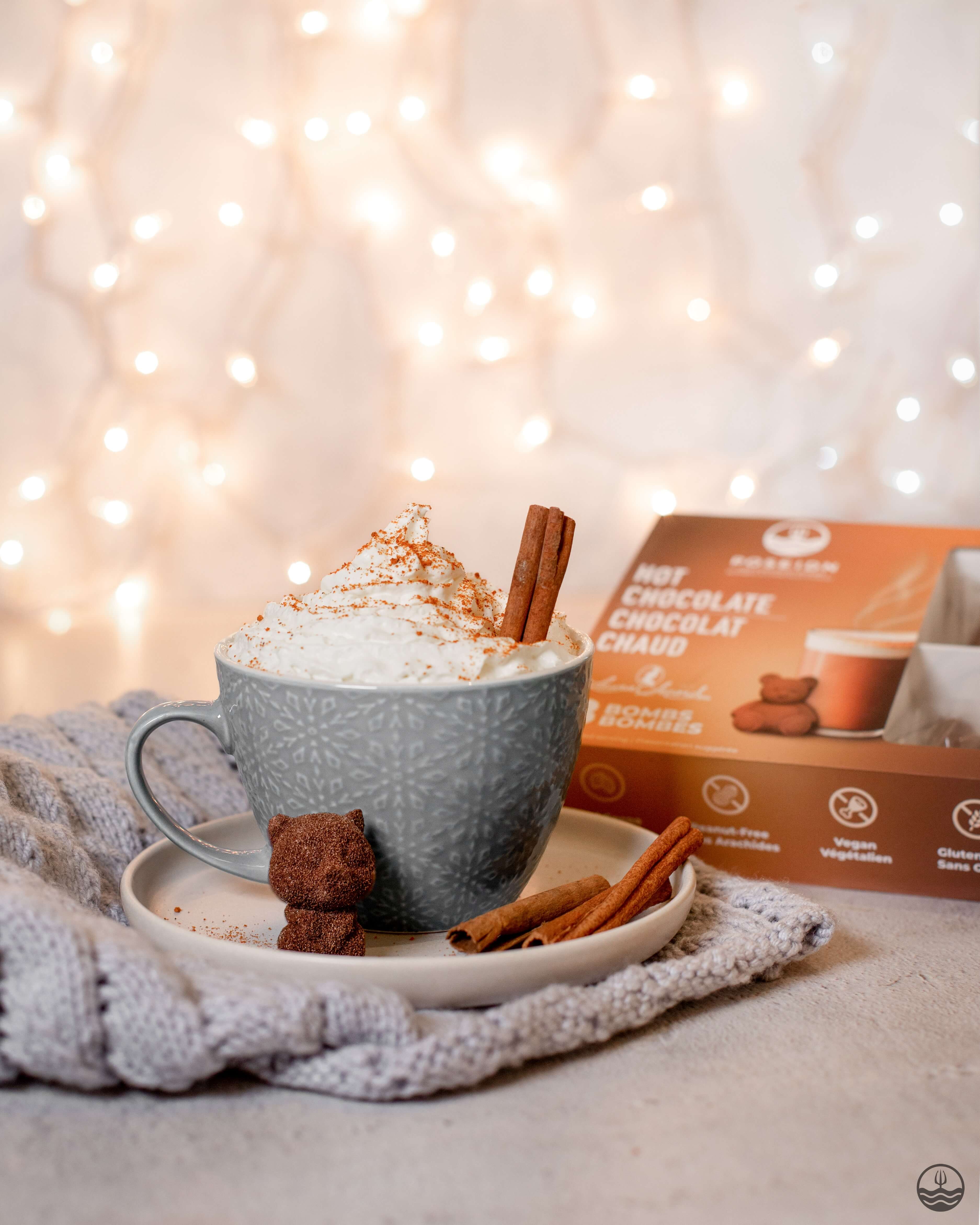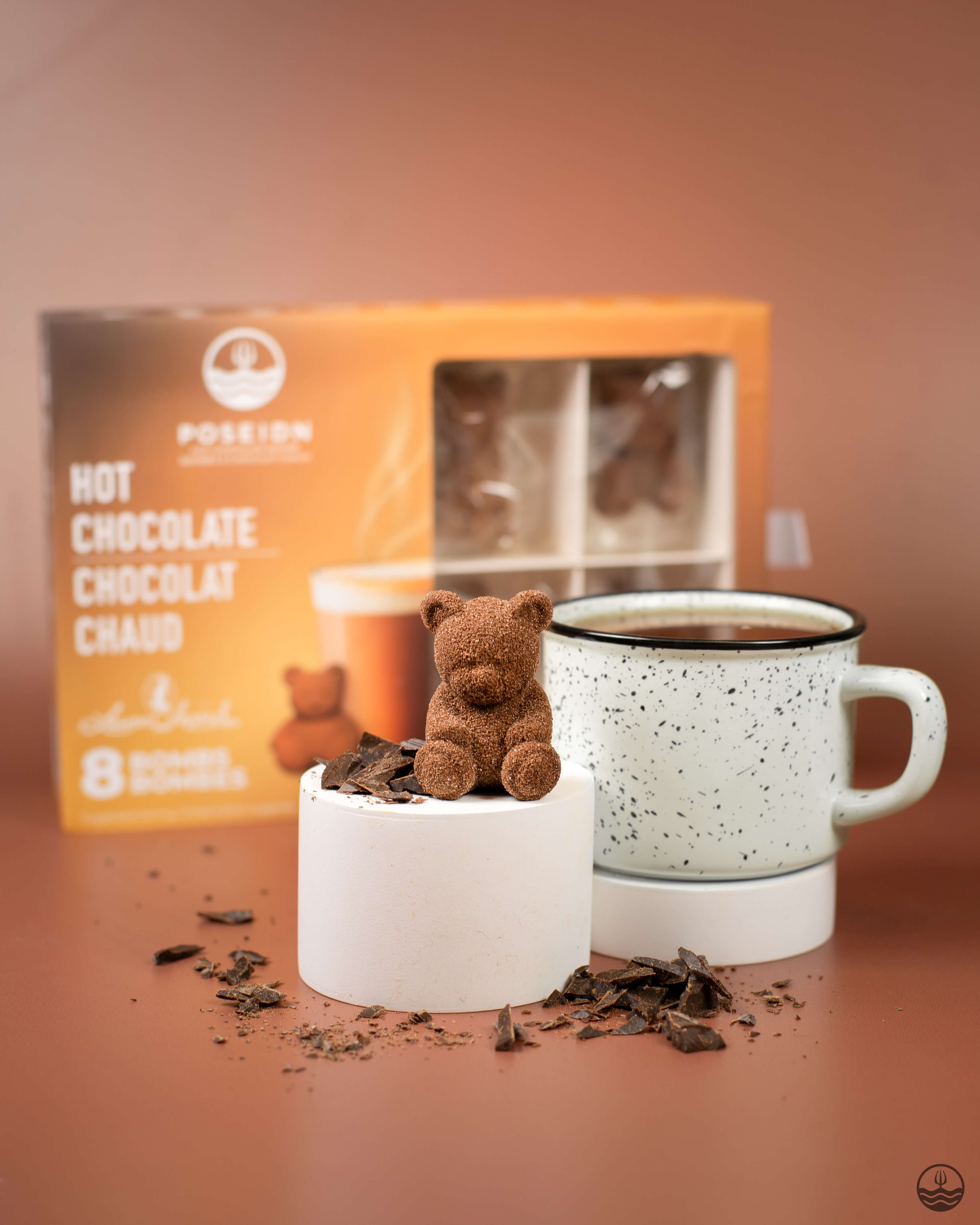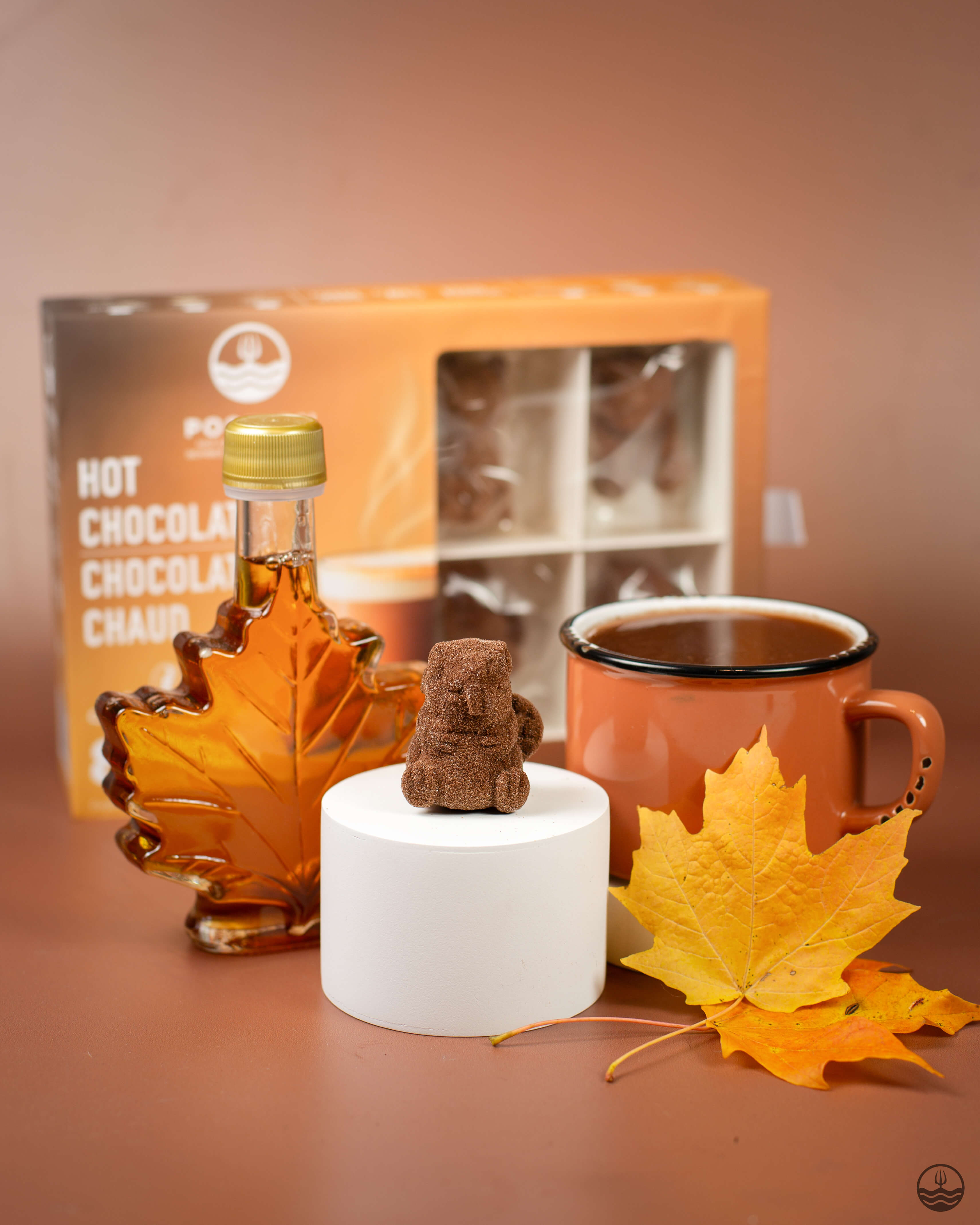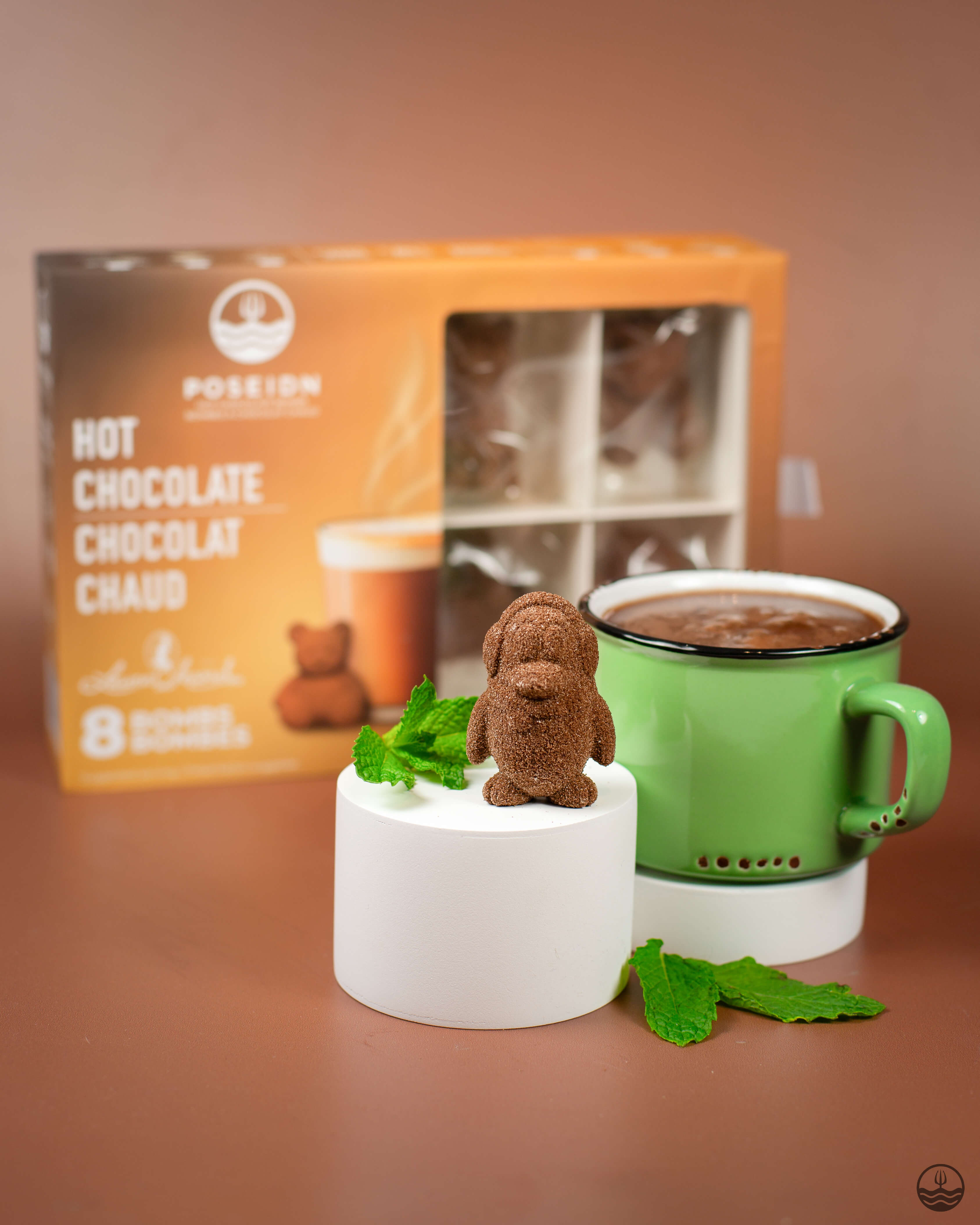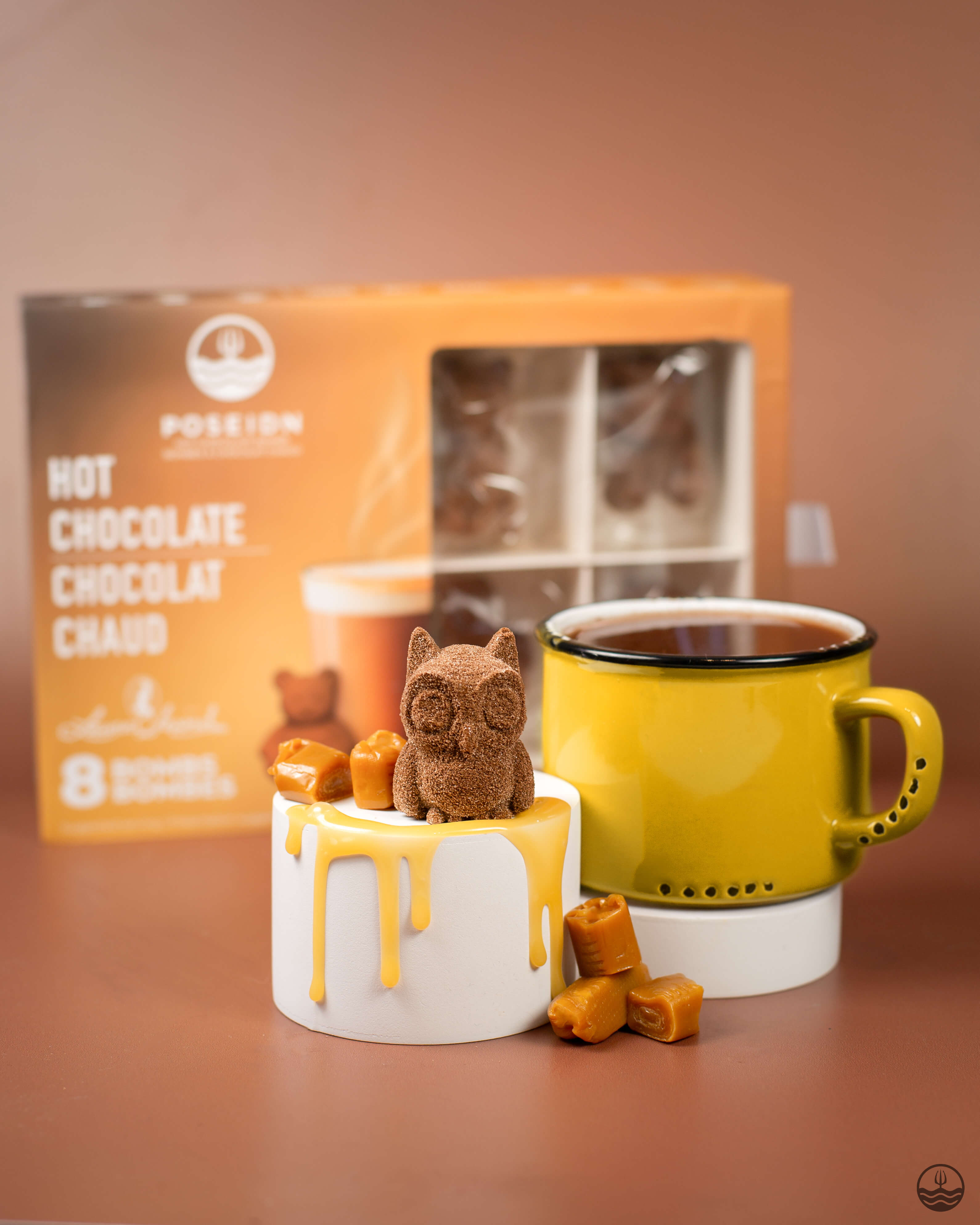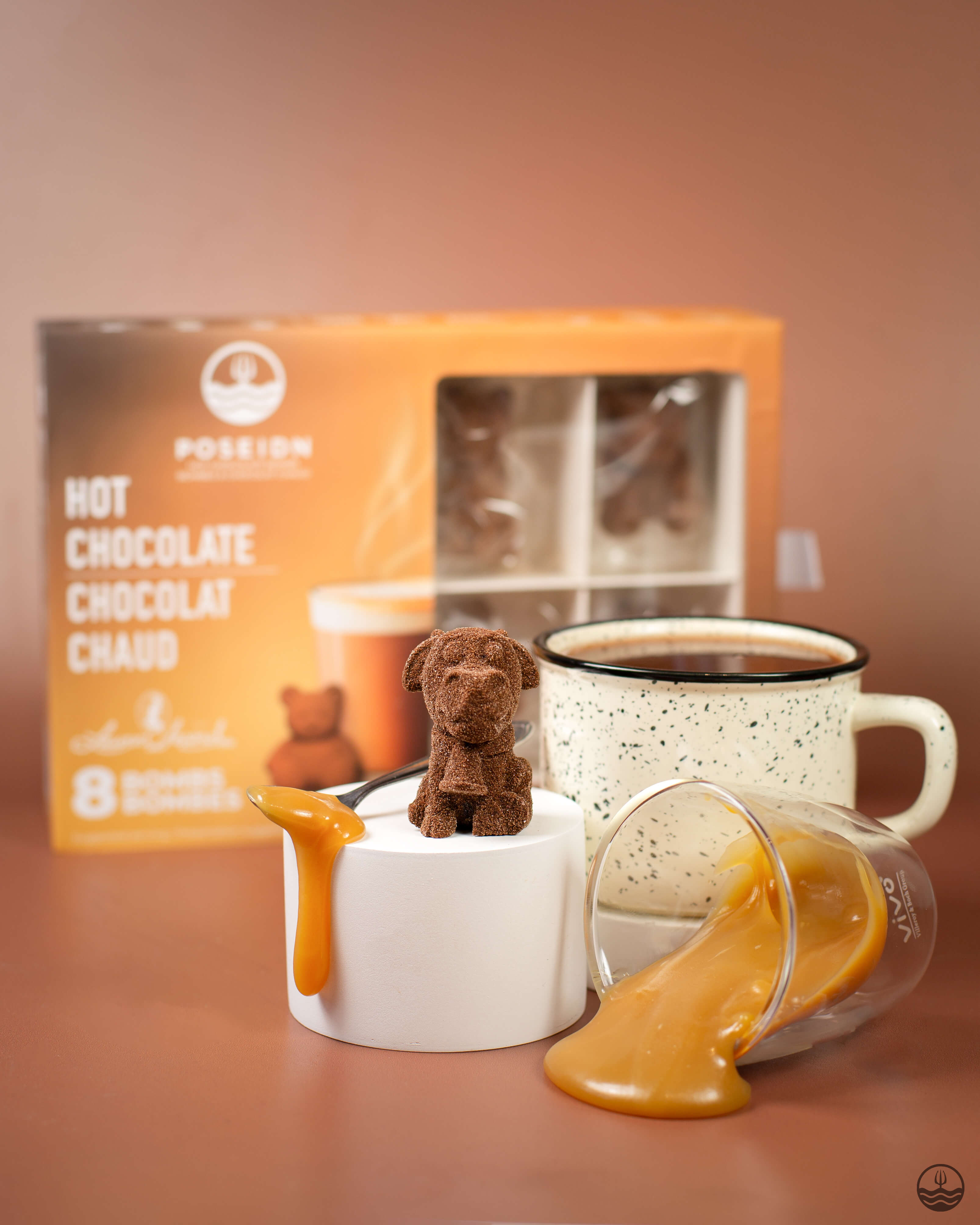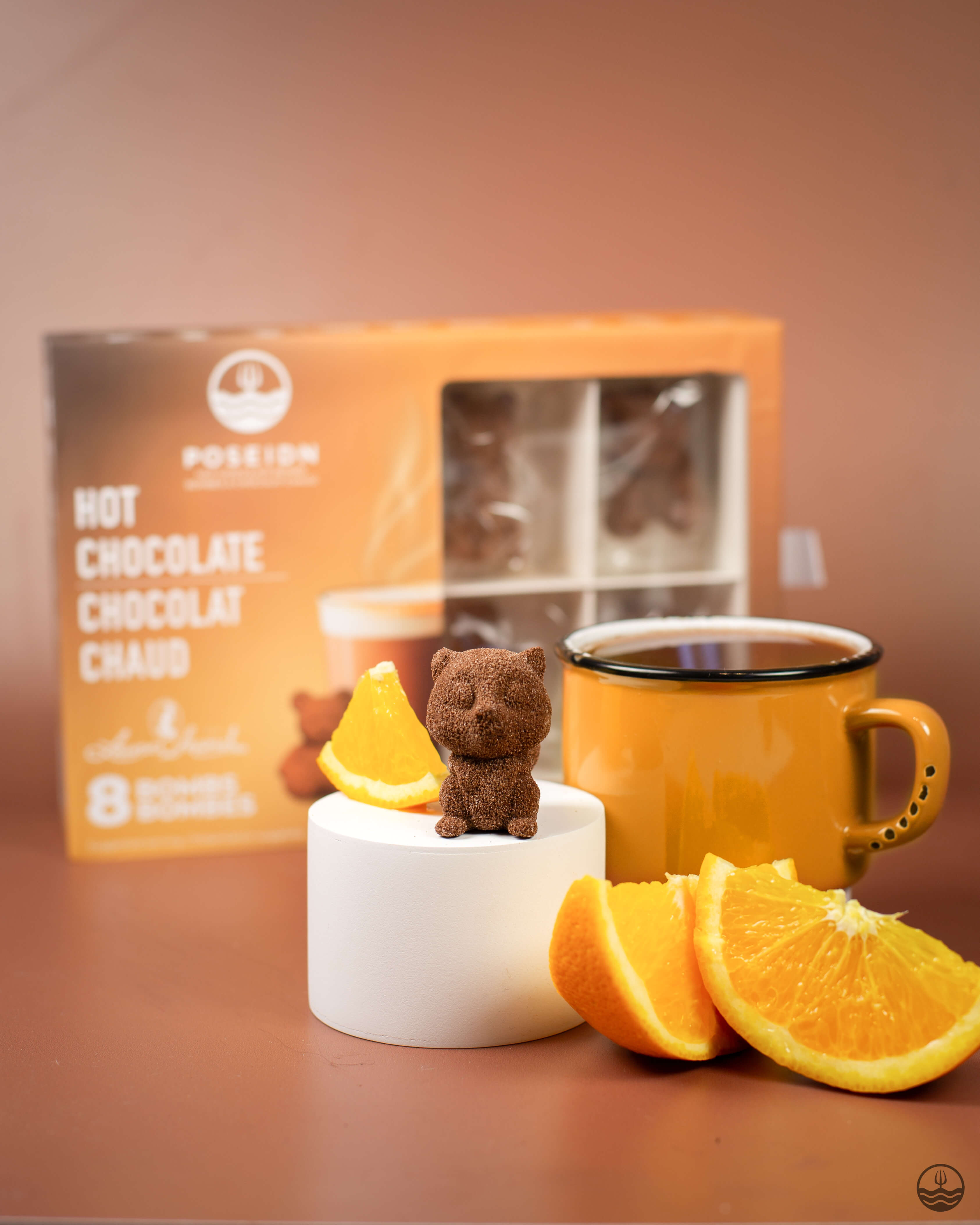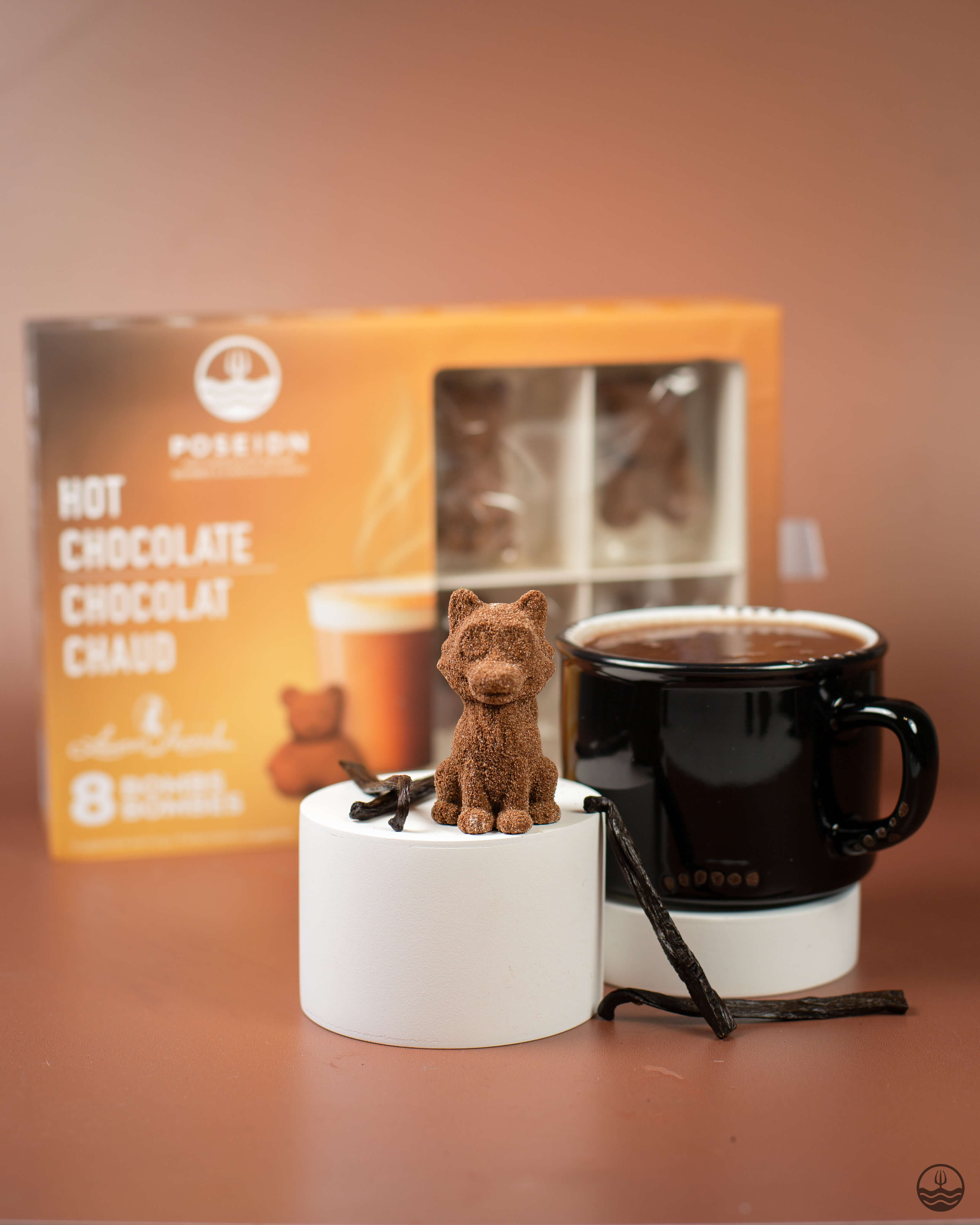 WHAT'S A DRINK BOMB?
Meticulously curated from premium ingredients, the Drink Bomb reimagines beverages. Its expertly crafted 3D design transforms cocktails and hot drinks into an effortless and exquisite experience.
Delicious taste
Premium ingredients
No skills required
Beautiful 3D shape
Perfectly mixed
Natural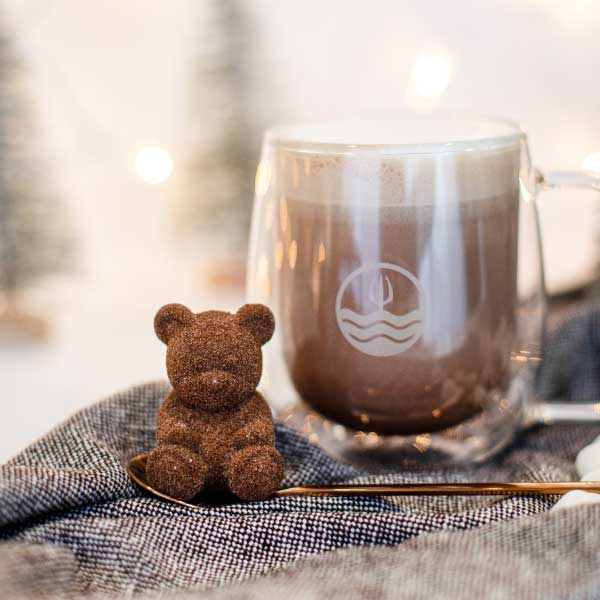 WHAT'S IN YOUR KIT
8 Hot Chocolate Bombs, 7 different flavors! What a cute & fun way to chill out!
ORIGINAL (x2)
Teddy, our classic original flavour that everyone loves! Rich in taste and well balanced for sweetness.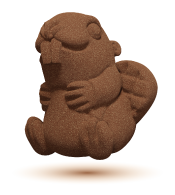 MAPLE
A delightful fusion of chocolate and maple, two beloved flavors, creating comfort in our taste buds.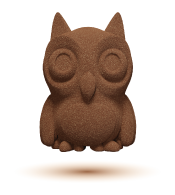 CARAMEL
Indulge in the velvety richness of our premium cocoa-infused caramel hot chocolate.
DULCE DE LECHE
A heavenly combination of creamy dulce de leche and rich chocolate, offering sweet lovers an unforgettable experience.
FRENCH VANILLA
A luxurious blend of rich cocoa and a hint of french vanilla flavour to satisfy your morning cravings.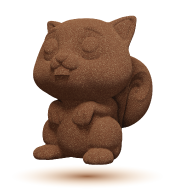 ORANGE
Offering the perfect balance of zesty orange and creamy chocolate flavours.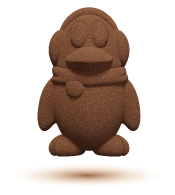 MINT
Made with premium cocoa, this creamy and minty treat is the perfect pick-me-up on a chilly day.
How it works
Making delicious drinks should be easy and fun, not a challenge! Our Drink bombs will magically create your next favourite drinks in no time!
pour hot milk
Pour 5 oz of hot milk into a cup.
add the bomb
Drop the bomb into the milk.
stir & enjoy
Stir and enjoy the magic.
pour hot milk
Pour a 2 oz (60ml) of espresso.
add the bomb
Drop the bomb into the espresso.
stir & enjoy
Stir and top with 6 oz (180ml) of hot milk.
WHAT SET US APART
DELICIOUS
We are committed to consistently crafting the finest recipes.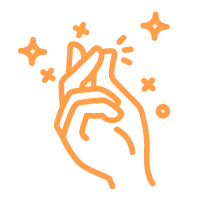 EASY
Make a delicious drink in three easy steps.
NATURAL
We only use natural ingredients of the highest quality.
REAL FEEDBACK FROM REAL PEOPLE
Cannot say enough good things about Poseidn. Bought them as a gift for the husband and I and am SO impressed with everything. Shipping was quick and well packaged. The Packaging is gorgeous and has easy to use instructions. The products themselves are so detailed and unique.
I love their cocktail bombs! Ordered online for a girls weekend and the product arrived within a week, they are so cute and taste great. Customer service has also been awesome, they have reached out to make sure the product arrived (sent Canada post, and it was fine) and to see if I was enjoying the cocktails. Will 100% order from them again
I was curious when I first came across the Poseidn website. It is a very innovative idea. Really made me think about 3D printing and how that would work with food & with making cocktails. It is a terrific, creative idea. Love that the products are Gluten-Free, Vegan & Peanut Free.
I am not a serial reviewer, so when I take the time to share my experience it is because I find it exceptional - and in this case in a really good way. These are great tasting, super-convenient and fun! I can imagine taking these on a picnic or traveling (plane cocktails!). Seriously - some mini bottles and seltzer and I am having a party.
What a fun and easy way to make a cocktail! My partner and I are loving our new tradition of marking the end of the work week with Poseidn drink plus its really fun to make!
Not only a super cool concept, but delicious! I saw these on Instagram and knew I had to try them! They have a ton of cool options on their site, so I went for the cocktail discovery bundle and I've not been even slightly disappointed!
I was very skeptical about these and was worried they would be chalky or chunky and I was wrong! These are so great! First, they are super cute. Secondly, they taste great! I mixed it up and used Malibu rum with the pineapple one and it tasted so good! We used Empress gin in the cucumber-lime one and it dissolved like a magic potion changing colours! So fun and delicious! AND Canadian!
LOVE This product!!! Poseidn is so innovative and fun....and don't even get me started about the flavors - soooo good! If you're looking to 'wow' your guests with deliciously memorable cocktails or if you're looking for a truly unique gift idea, Poseidn is for you!

YOU'VE MADE IT THIS FAR...
MIGHT AS WELL ADD IT TO YOUR CART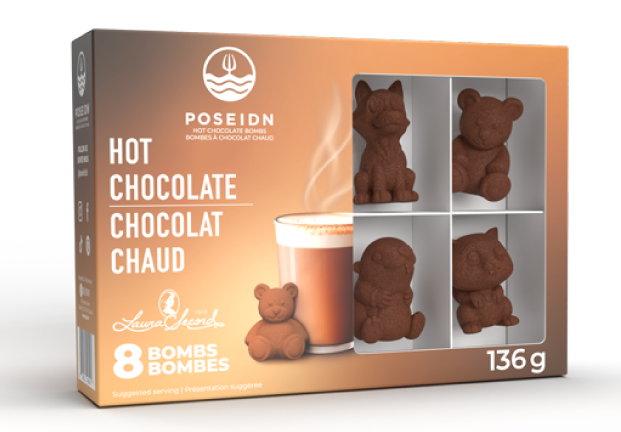 Hot Chocolate Variety Pack
Box of 8 Hot Chocolate Bombs
$48.00